NOTES [DEMO]
A downloadable game for Windows and macOS
Genre: Suspense, Drama, Romance, Comedy (?), Horror
-------

This is a short demo made for NaNoRenO 2017!

As of now, this is only a short ~5'000 word demo that may or may not represent how the full game will be like! This demo contains 3 endings, two of which will most likely be exclusive to the demo!
Thread for the game development will be here:https://lemmasoft.renai.us/forums/viewtopic.php?f=43&t=43417

Credits

Artist/Writer/Programmer: Monochrome.Cherry

Music: Royalty Free; Kevin MacLeod https://incompetech.com/

Comments
Log in with your itch.io account to leave a comment.
I gave you my emoji storm, so here's my attempt to translate that into a review~!
Honestly a gorgeous game by any standard.
Aesthetically beautiful, the colour schemes somehow hitting all three genres that were listed yet still remained, not only pleasing to the eye but also absolutely stunning. The CGs, character sprites and backgrounds were incredibly crafted... It's just absolutely blew me away.
The dialogue was incredible. I don't get chills easily but the combo of typography, pacing and word choice had me in knots up until the end of the demo which left me crying for more.
The heroine, Heidi, was charming as anything, her dialogue was spot on. The problem with female-leads in VNs is they're often to dry but Heidi is the saving grace. She's not only spunky and full of life but she also has a sense of humour and is an absolute breath of fresh air! I was so happy to see such a wonderfully designed character both visually and emotionally.

Ace and Heidi have a chemistry on-screen that's just so wonderful and refreshing, and they react as they would in-character. There's never a dull sentence between these two!
The characters are brilliant, the game is brilliant I love this so much!! I recommend everyone gives this a try!! I had so much fun and I was absolutely captivated from the first sentence. It's the perfect mix between humour, fear and plot progression. The pacing is great, the timing is perfect-- I just can't wait to see more of this in the future~!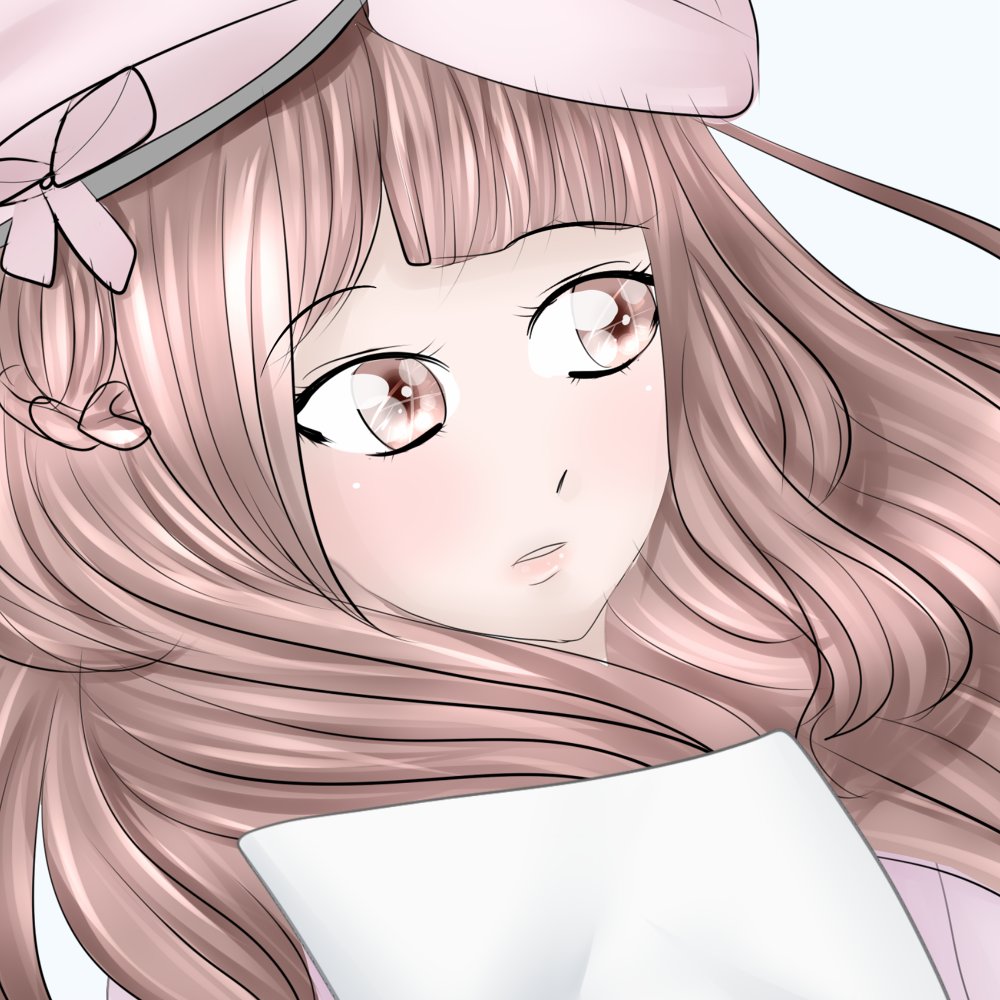 I had no choice but to draw her :')
And aaaaaa!! //screams even more! <3 <3 <3
I fangirled at your drawing so much already but I still can't stop!! I just want to thank you so much for drawing Heidi and just keep on marveling at how beautifully you drew her! ;w; Thank you so, so much and oh gosh!! //stares at this beautiful picture foreveeeeeeer!!

Oh gosh, I'm really sorry for the late reply! ;w;
Thank you so much for your lovely review and kind words! They've honestly made me so happy I can't express it in words!

Hearing that about the art makes me so glad! It was honestly my first time attempting to draw backgrounds and well, anything for a VN to be completely honest, so knowing that they looked okay just makes me so incredibly happy!
And thank you so much for your comment on the dialogue as well! I was afraid it would come off as odd or that the heroine would be seen as kind of irritating, but hearing you say that you found her refreshing and full of life just makes me happier than anything! Thank you so much! ;w;

I'm so glad to hear that about both Ace and Heidi as well! Hearing that they both have good chemistry with each other gives me the motivation to continue writing the even more, so thank you so much!
I just can't thank you enough for such a lovely review and how motivated it made me, so again, thank you so much! I will try my best to complete the game soon and to make it a fun and interesting one! :D

Hi, I played the demo and I really liked it. The story was what intrigued me the most, which is kind of rare for me in most games nowadays. Though the demo was shorter then expected, I can't wait for the full release!
Thank you so much for playing the demo and for your comment! I'm really glad to hear that you liked it, so thank you so much!
It makes me happy to hear that the story was interesting, so I'll try my absolute best to release the full game soon!